Selling Your Santa Clarita Valley Home
When selling your home in Santa Clarita, you don't just need a Realtor® with a license. You need a hard-working, honest, MARKETING MACHINE of a Realtor® that has one goal in mind: to get your home sold quickly, painlessly, and for the highest price possible.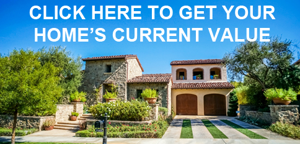 You need an agent with the experience, knowledge and hundreds of local contacts to get your home in front of as many potential buyers as humanly possible. An agent who utilizes the latest and greatest technology and also has the ability to tie in the "old school" ways of GRABBING a buyer's attention from all angles.
My name is Ron, and I lead a team of the hardest working, most technologically savvy real estate professionals in the Santa Clarita Valley. I don't just throw your home on the MLS, drop a sign in your yard and HOPE that someone sees it. Quite the opposite really…
Sloppy pricing methods, unfocused marketing techniques, weak negotiation skills, and careless contract preparation can cost you tens of thousands of dollars. That's why making sure you have a professional agent is CRUCIAL to selling your home quickly and for top dollar. You don't NEED a paperweight agent that sits around costing you money; you want a MOTIVATED & AGGRESSIVE agent that focuses relentlessly on the fundamental skills that ensure a profitable and hassle-free transaction.
I WILL NET YOU THE MOST MONEY BY NEGOTIATING THE BEST POSSIBLE SALE PRICE AND DRASTICALLY REDUCING YOUR SELLING COSTS.
The Process:
Pricing:
Everyone has different needs. It's as simple as that. Some people have YEARS to sell a home as long as they get the price they are looking for. Others have a matter of days or weeks to sell, so they are more flexible on the price. The goal when pricing a home is IDENTIFYING your needs and finding a price that works with them. That's where I come in; I work with you to identify what YOUR needs are, find a price and a commission structure that will work with your situation, and get it sold. It's that easy!
Marketing:
A lot of agents talk about their marketing and how "outside the box" their marketing is. The truth is, they have no idea what true real estate marketing really is.
I WILL MARKET YOUR HOME LIKE CRAZY TO MY HUGE NETWORK OF AGENTS, POTENTIAL BUYERS, SOCIAL MEDIA SITES & ONLINE REAL ESTATE PORTALS.
I have been marketing homes online since 1996 and I utilize one of the most comprehensive marketing plans ever developed in the residential real estate industry. With a mixture of print, web, and social media marketing techniques, I create a VIRAL BUZZ in the neighborhood that sparks CURIOSITY and INTEREST in your home. I have done the research, I KNOW where the buyers are coming from and how to GRAB their attention. Unlike many LAZY agents out there, I don't just throw a few crappy photos from my phone up on the MLS, drop a sign in your yard, and HOPE that your home sells. I personally handle every aspect of the process myself and I do it professionally.
Curious how I do it? Set an appointment with me today and I will share all of my techniques with you so you can decide for yourself if hiring anyone else but me makes any sense.

Negotiating:
The art of negotiation goes beyond the selling price of your home; inclusions, repairs, and so much more are EQUALLY important when selling your house. You need an agent that knows how to walk a fine line between pushing too hard and having the buyer walk away, or not pushing hard enough and having the buyer walk all over you. This is quite possibly the most important part of the transaction!
My job is to always look out for your best interests. Each step of the way I will point out the most aggressive and least aggressive options for each negotiated point. This way you will be fully informed and together we can decide on the best strategy.
Want to know more about the process? Get in touch with me today! and let me know a bit more about your house and your situation.
When You Need To Get Moving On, Call Ron & Consider It Done!
(661) 212-1135